Speaking of "dead", here my dead giant oak tree...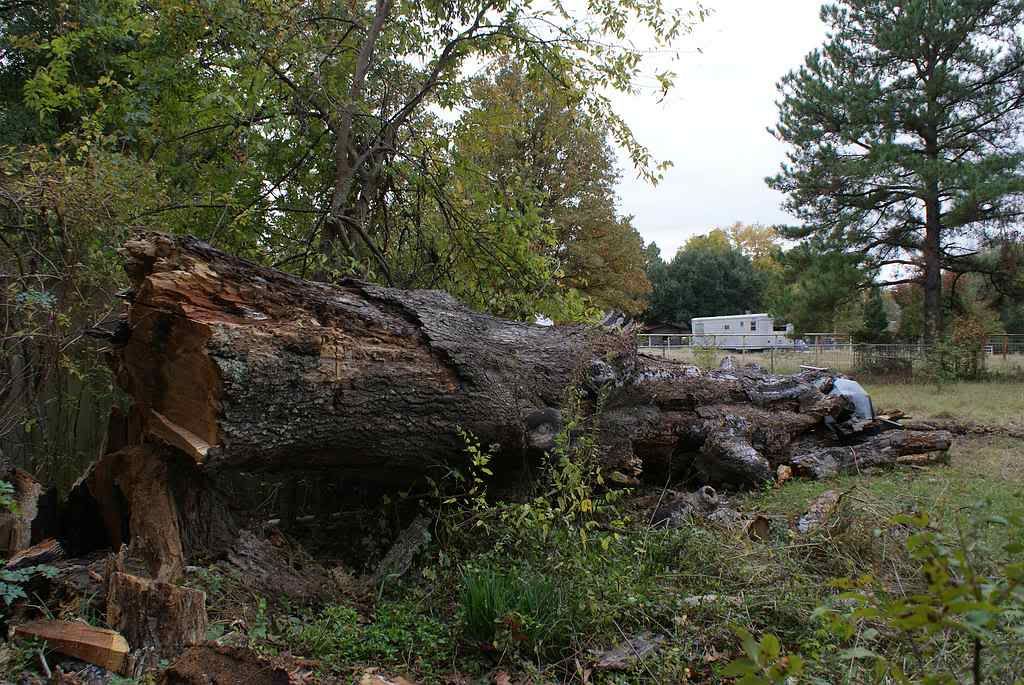 The blue-gray thing at the right is a piece of tin that I thought had been blown into the tree by a storm years ago. It's actually nailed in, so what it was for is anybody's guess. Maybe a makeshift deer stand?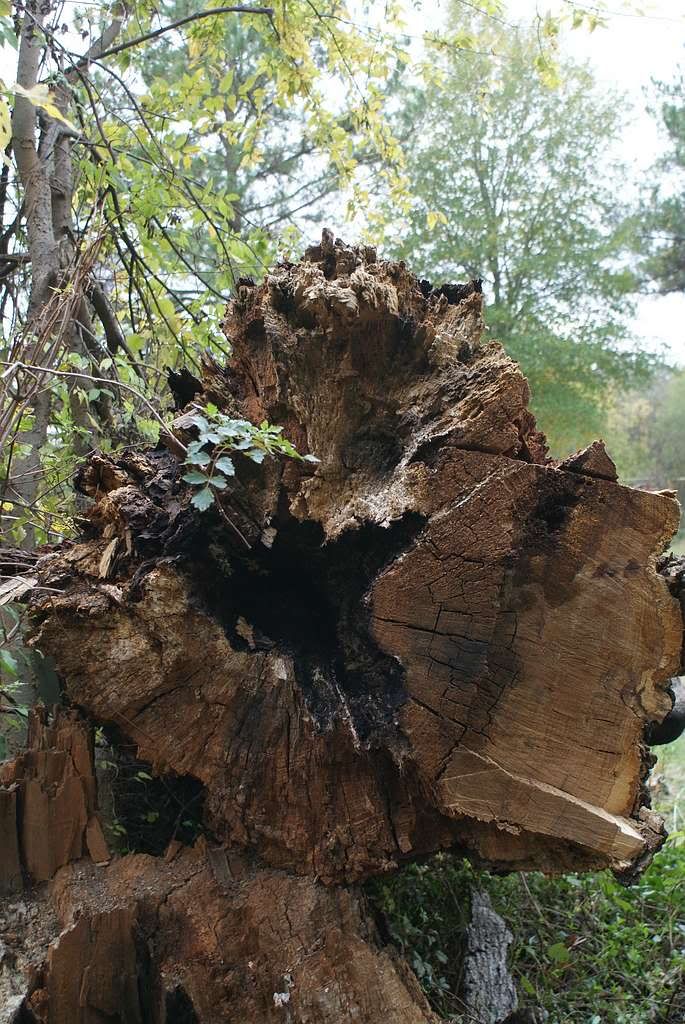 The base is nearly four feet across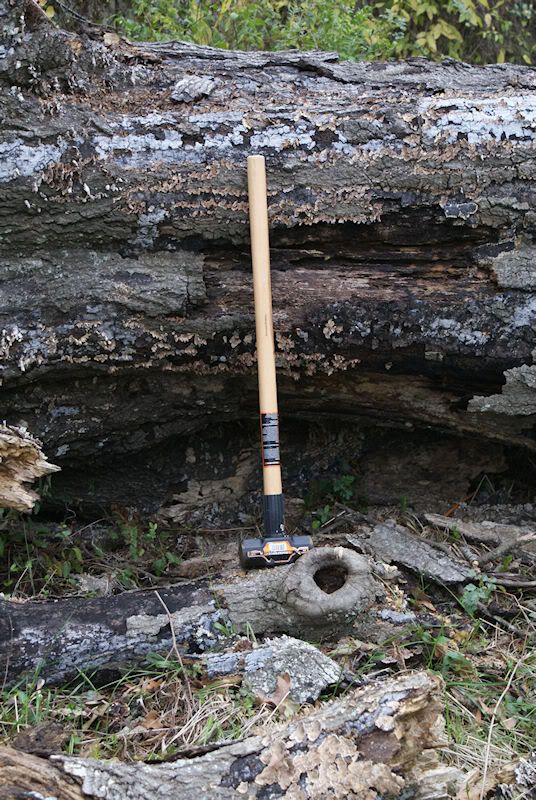 That's about half way up, and the handle to the 8 lb hammer is about a yard long.
And I have an 16 inch electric chain saw.
But, then again, I could always rent a chain saw with a longer bar, but I also need to get a metal detector to see if I can find the embedded nails (I already found a few with the chain saw. Not good for the chain.)