Moderator: Bmat
Adept Scribe

Posts: 2026
Joined: Sat May 07, 2005 11:01 am
Location: Some where I wanna be...
Happy birthday all march peoples! Including my self!
"We have nothing to fear, but fear itself"

-Franklin D. Roosevelt

R.I.P Aldan we know now, that you are in a better place
---
March

02 FantasyMan
14 Rantarn
25 Sindatur
27 Erythrina
---
FantasyMan! Happy Birthday! Live long and prosper.

Any special plans for the day?
---
Happy B-day to all!
___________________________________
"just what is 'Key of Light' Anyway?" -Nommy
---
Site Admin

Posts: 2006
Joined: Tue Apr 05, 2005 4:55 pm
Location: California
Contact:
Happy Birthday FM!
---
Happy Birthday Ran, Ery (if you're still around) and FantasyMan
---
Happy Birthday, Ran!
Happy Birthday, Sindatur!
Live long and prosper.
---
AHHHHHHHHHHHH I missed my son's birthday!!!!!! FM I'll buy you two new dragons to make up for it I swear!

And when my computer is running better tomorrow, I'll put a nice pic in here for you. With Love, mommy Ariel
---
HAPPY BIRTHDAY FM! Hope your day was special in every way!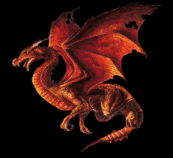 ---
April

01 TheOne/Wizzard
03 Anime Trekker
07 ~*FallenFaerie*~
09 SpookyKatie
10 Tath
18 Ariel
28 Dark Knight
29 Jasoom
30 Rowyn
---
Forum Addict

Posts: 636
Joined: Sat May 07, 2005 4:23 pm
Location: Mission, BC, Canada
Happy Birthday Spooky!
"God is looking for spiritual fruits, not religious nuts."
---
Happy Birthday to all those I missed!
---