Yeah, where you are it gets
cold
. Here, not so much. People complain anyway. Summers tend to be hot and humid and miserable. Thank God for air conditioning.
It has snowed here. It's rare, but it happens. Usually doesn't stay, melts within a day or two. Only once a few years ago did it stay longer, and then it was about two weeks before the snow disappeared. The locals have no idea how to drive in snow. Hubby and I were stationed in Germany for several years, so it's not a foreign concept.
The cats help me stay warm, anyway. In this photo, taken a couple days ago, clockwise from bottom left: Tank, Kahlua, Sam, Olivia (with laser vision active), and Velma's tail. Not pictured are Pumpkin, Pearl and Otis.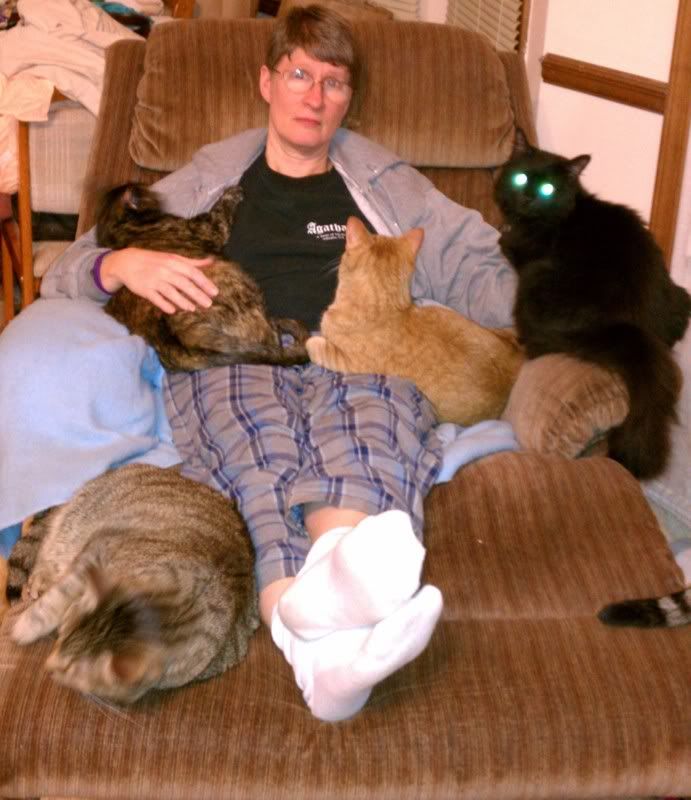 The only thing you have to do to get feline companionship around here is sit in the recliner. They come out of the woodwork.