Here are the characters for Chobits (will contain spoilers to the series)
Chi: She is the persocom that Hideki finds in the trash. Initially she could only say "Chi" (hence her name), but later she does learn to say and do other things like shopping. We also find out that she is part of the "Chobits" series. She had an older sister named Freya, but Freya was deactivated due to malfunction.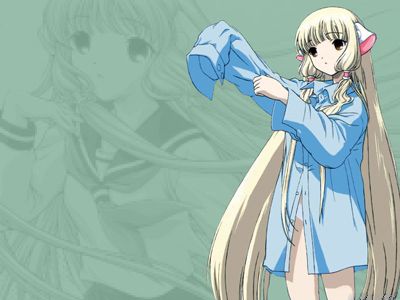 Hideki: He is the 18 year old who found Chi in the dumpster. In the series, Hideki was just moving to Tokyo to go to prep school. In the manga, he had already attended prep school for six months. Currently he works at the pub "My Pleasure". Hideki was born and raised on a farm in Hokkaido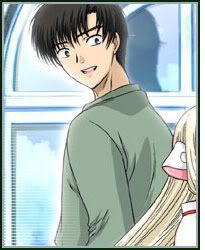 Shinbo: He's Hideki's best friend. In the anime Hideki and Shinbo meet for the first time, and they are next door neighbors. In the manga, they have known each other for over six months and they live 20 minutes apart from each other. In both versions, they attend the same prep school. Shinbo is the owner of his own little laptop persocom, Sumomo.

Sumomo a.k.a. "Plum": She is Shinbo's laptop persocom, meaning she's only a few inches tall. She's a little bundle of cute wrapped inside of adorable.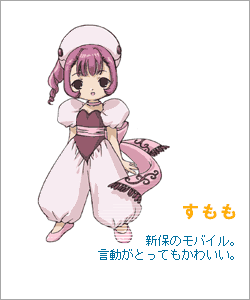 Chitose Hibiya: Hideki's apartment manager. She was a scientist and the wife of the inventor of the persocoms. The Chobits series were originally created to be her "Children" because she couldn't have any of her own.